I  N  T  E  R  I  O  R       D  E  S  I  G  N
KEDRA CHALEN DESIGN
Our Services
Confused as to where to start on your design project? Concerned about your budget? How can we help?
We pride ourselves on providing high-end design services for budgets of all sizes. We want you to feel comfortable with our process which is why we invest more time in getting to know you, your priorities, and your design goals. Our main objective is to become your preferred designer for life!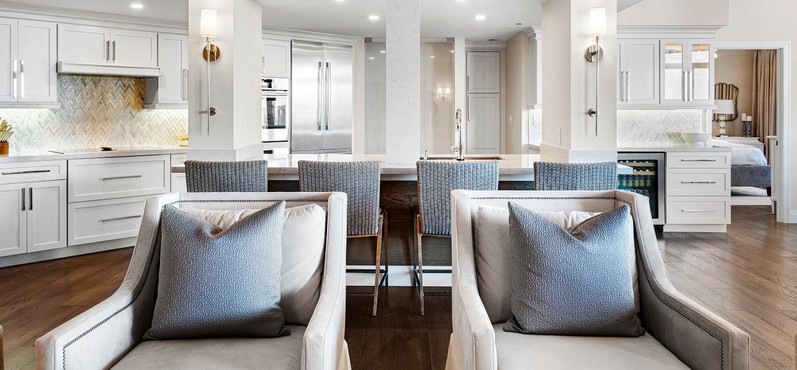 IN-HOME CONSULTATION
Designed for clients who aren't quite sure how to proceed with their project or in need of recommendations on an overall design plan for their home. We offer a variety of consultation options:
•  Color Consultation – Quick and easy. Flat fee. Receive recommendations on paint & stain colors, finishes, or fabrics.
•  2-hour Whole-Home Consultation – Open format. Flat fee. Discuss any or every part of your home with a designer for up to 2 hours. Service includes, but not limited to, color selections, furniture layout, lighting recommendations, and remodeling ideas.
•  Hourly Consultation – Schedule a designer for as long as you need to discuss your specific design project and ideas.
---
E-DESIGN
Originally designed for our clients in other states. Our E-Design services have evolved and are now being used by local clients who merely have a design question or two OR don't have the time in their schedule to accommodate longer design consultations.
•  By Email* – formulate your design question or questions and email us at [email protected]. Please feel free to attach additional files or photos to assist us in effectively answering your question(s). We will contact you with a quote, request payment information, and develop a packaged response for you.
•  By Phone* – great for clients who just need quick advice or confirmation on an idea. Simply dial (847) 903-8011 to schedule a call with one of our designers.
•  By FACETIME (New!)* – perfect option for clients outside our service area OR local clients who prefer face-to-face conversations but can't find the time for a full consultation. Call us at (847) 903-8011 to schedule a FACETIME meeting with one of our designers.
•  E-Design Full Service – used most often by clients in other states or local clients with multiple homes. Choose one or more of our Full Service options and have us take care of everything. See our Full Service section for further details.
---
FULL SERVICE
Our signature full service offerings make up the core of our design practice. Clients generally have a specific design need in mind or desire full-scale project design assistance. Similar to our other offerings, we meet with you to discuss your design project. Once we pinpoint your design needs and project goals, we prepare proposal documents and begin moving your project forward.
We make it easy for you by separating our services into two groups: design services and merchandise purchasing services. You can choose one or more from each service area depending on your design needs.
Design Services:

•  Kitchen & Bath Design
•  Finishing Selections
•  Wall / Floor Material Selections
•  New Construction or Remodeling Plan Review
•  Budgeting
•  Landscaping Plan Review
Merchandise Purchasing Services:
•  Window Treatments
•  Furniture & Fabric Selections
•  Lighting Fixtures
•  Artwork & Accessories
Don't see your design need on the list? Not all designs are created equal. We specialize in the "other" column, so let us know what it is and we will make it happen!